Port Washington Parks & Recreation offers a variety of fun and rewarding volunteer opportunities at sites across the City! Annually, Port residents volunteer over 1,500 hours with us to help make our parks great! Volunteer coaches are always needed in our youth programs - and the parks, gardens, and natural areas welcome extra hands.
Improve our Shorelines - Shoreline restoration creates habitat for fish, birds and marine mammals and enhances the natural beauty of our beaches. Whether it is a beach/shoreline litter pick-up or attacking invasive species - opportunities await!
Your Neighborhood parks - We have 30 neighborhood parks! Bring your neighbors together and have fun supporting one of our featured park projects. Park enhancements include weeding shrub and flower beds, mulching trees, play area maintenance and litter pick-up.
Small Group and Scout Projects - Small Group and Eagle Scout Projects support park initiatives and infrastructure. You will make a big difference to Port Washington's Parks and Green Spaces. We have parks projects available, many of which require planning and fundraising. If you are a Scout, please contact us for more details.
Port Washington High School Port Pride Hours
-
Throughout the year we give Port Pride hours to High School students when they help out with our Park & Rec programs. Port Pride students are critical for the success of our young children programs, for example: Beginner Soccer Clinics, Lil' Guys Tennis, Polar Express, etc. These High School students provide extra eyes, attention and aide to our program instructor. If you are a student looking for volunteer hours please click on one of the Sign-Up Genius links below and let us know when you can help.
2021 Volunteer Opportunities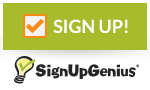 Help to teach children ages 3-12 the fundamentals of the world's most popular sport! No experience necessary
Help to teach children ages 3-7 all the basic skills of tennis! No experience necessary.
Youth Basketball 2021
Help guide 1st - 2nd grade children through the basics of basketball.
No experience necessary.
We are seeking volunteers to help out with our Polar Express Event! Help with cookie decorating, visits with Santa, and more!
2021 Santa in a Snow-Globe
Come help decorate and sell hot chocolate during our Santa in a Snow-Globe event!
Contact Kiley Scherer in the Parks & Rec Office at kscherer@

cpwwi.org

or (262) 284-5881 for more information.